ADRA Ukraine transported people with disabilities to health facilities and those from the clinic to their homes in the middle of September. These vital social transportation routes, supported by the Ukraine Humanitarian Fund, have served more than 3,000 people with disabilities in the past seven months.
ADRA Ukraine transported people with disabilities to the clinic in Pisochyn settlement, Kharkiv region, for their treatment and rehabilitation. Other people were transported from the clinic to homes in Lozova. The Lozova City Council of the Kharkiv region expressed the needs to which ADRA Ukraine responded.
"Support for the people with disabilities is very important, especially in such a difficult time," comments Viktoriia Kipkalo, a head of the Department of Labor and Social Protection of the Lozova City Council. "Despite the active hostilities in the country, people with disabilities need planned rehabilitation, perhaps even more than before. So, we are very grateful to ADRA Ukraine for their help in providing free transport. You are doing an important thing for our community."
ADRA Ukraine project on social transportation gives special attention to the support of people with disabilities.
With the intensification of hostilities in February 2022, ADRA implemented special trips to evacuate such people from the Sloviansk and Bakhmut of Donetsk region. Since February 2022, thanks to this project, almost 3,000 people with disabilities have received transport support. In addition, in cooperation with the National Cancer Institute in Ukraine, ADRA Ukraine employees have provided transport assistance in evacuation abroad to people with cancer.
Over the past seven months, more than 26,000 people have used free social transportation, and more than 5,000 people got evacuated.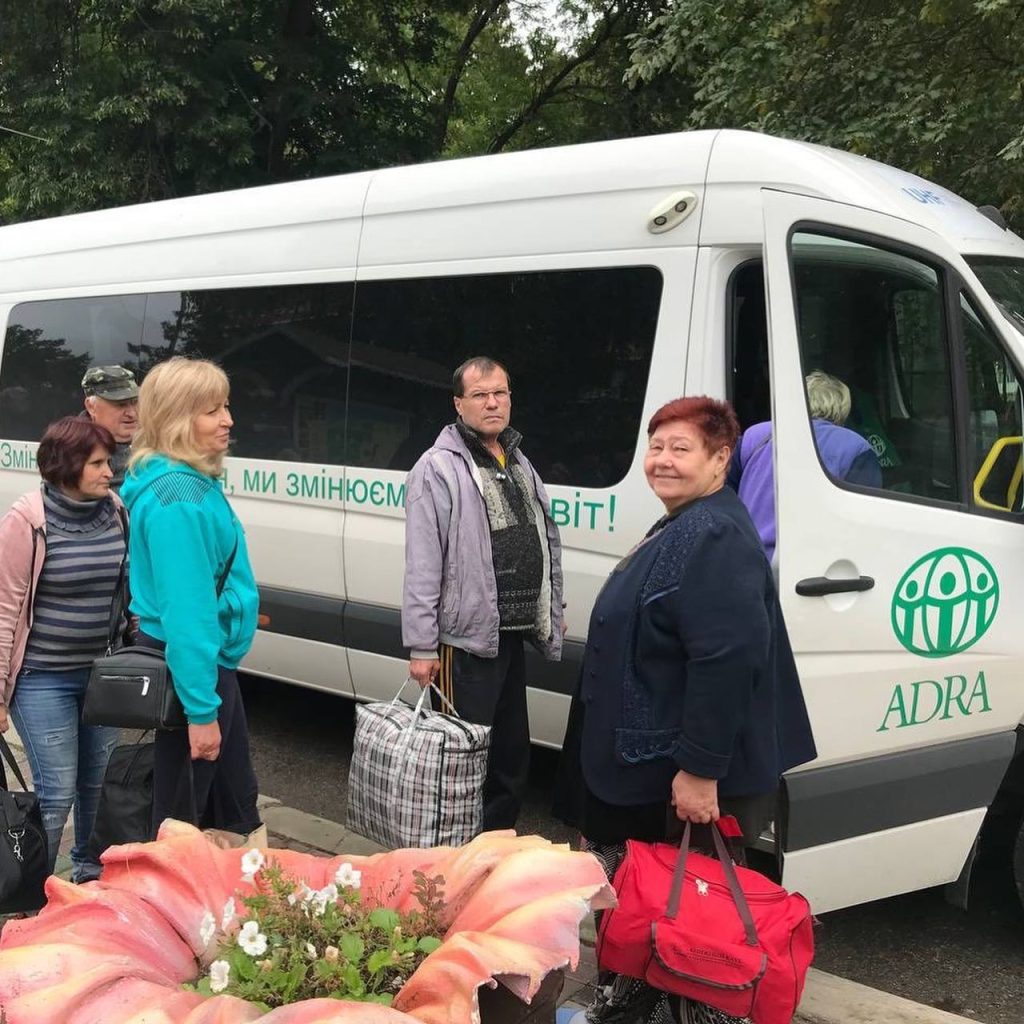 Don't miss the story of Illia Ruban, a driver for ADRA Ukraine. You can read it here.