On Thursday, 24 June 2021 there was a devastating tornado in Czechia. We are not used to seeing tornados in Europe but climate change and global warming do come with consequences.
Moravská Nová Ves is one of the villages in the Czech Republic, which was hit by a devastating tornado with a wind speed of 240-320 km per hour. The tornado left ruins of unprecedented proportions. It is the biggest natural disaster caused by a storm in Czechia. The church, the municipal office, the square and hundreds of houses are severely damaged or completely ruined.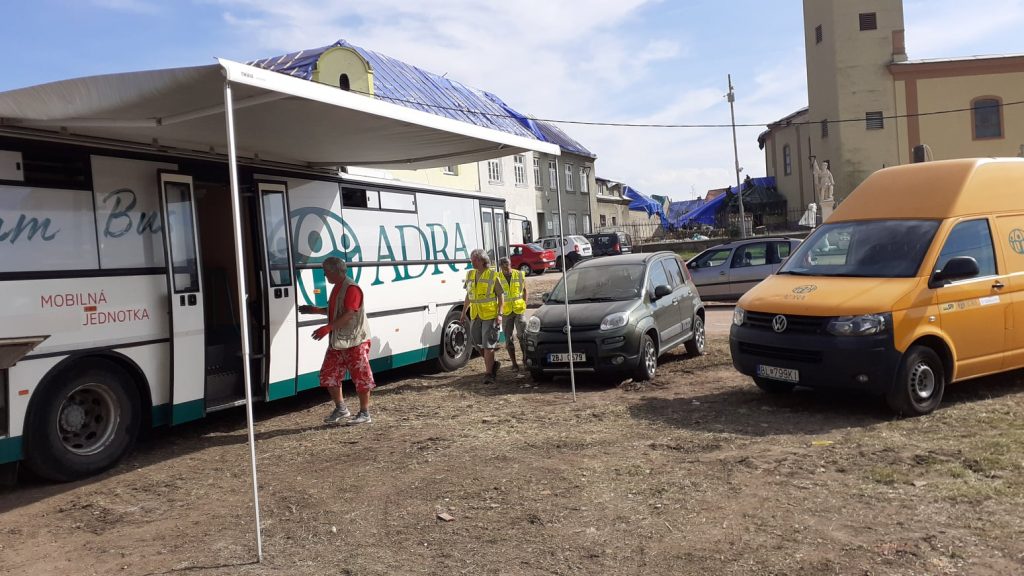 ADRA Slovakia drove the ADRA HEALP BUS to this village. Together with ADRA from Czechia, we started humanitarian support for the most affected villagers. Team members provided nails, screws, tents, work tools and other material that is urgently needed to temporarily cover the destroyed roofs. ADRA helps alongside rescue services and is part of crisis management.
In the coming days, ADRA teams will analyse the needs of each household and coordinate the support of volunteers in the municipality. In the coming weeks and months, ADRA teams will help clean up the affected homes and streets, as well as provide psychosocial support to the affected population.
You too can support people in need. Donate through your local ADRA office. Thank you!