ADRA "HELP team" supports exhausted medical workers.
Slovakian Ministry of Labor and Social Affairs has asked ADRA for urgent help and support because many elderly residents and medical workers got sick with Coronavirus. Immediately "HELP teams" were created and started to work. On Monday morning "HELP team" entered the building and the door closed behind them for the whole week. They work 24/7, alternating day and night shifts. They eat and sleep there.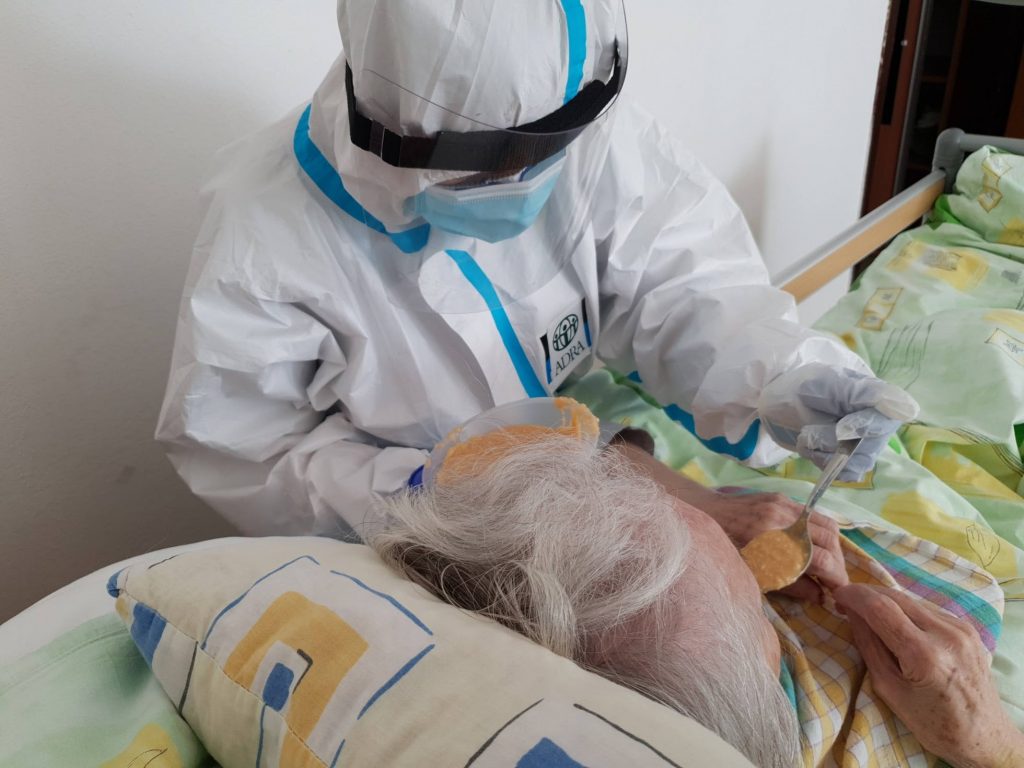 ADRA HELP team has five members: an experienced social worker, a pastor, a nurse and two patient care workers. All members have passed Corona tests and dressed-up in protection clothes that look like "space-suits." ADRA team has been assigned to care for the elderly who are struggling with the Coronavirus. Volunteers are feeding them, giving treatments, daily medication and hygiene. ADRA also lent 12 germicidal lamps for disinfecting rooms.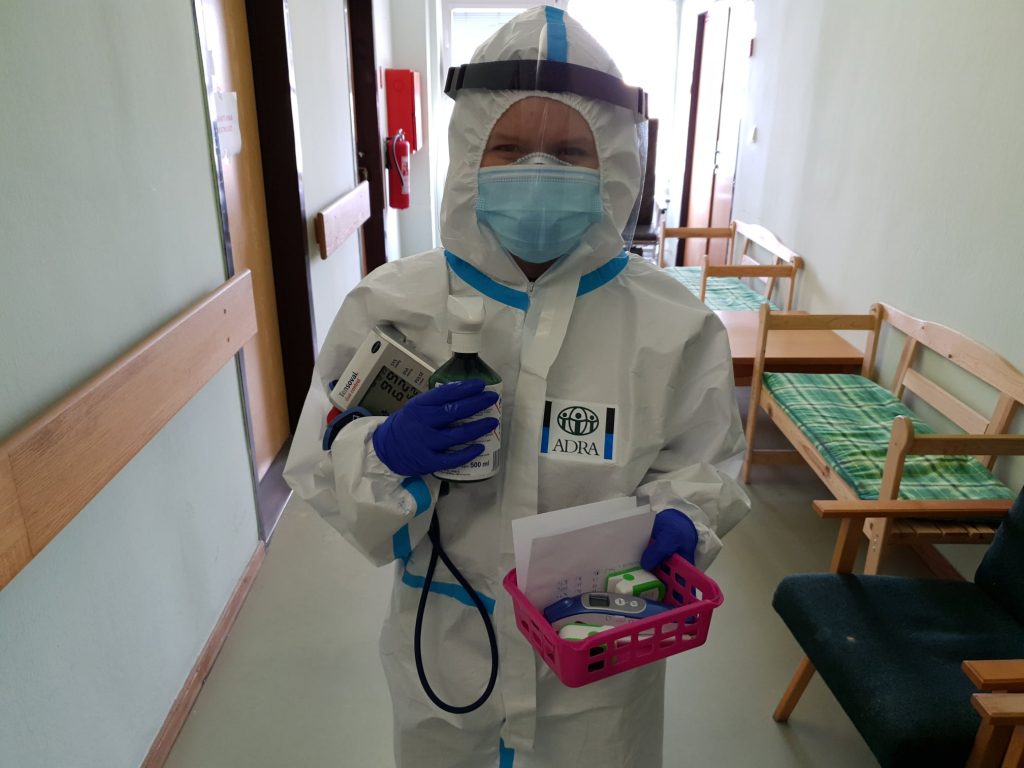 Stano Bielik, Country Director of ADRA Slovakia said: "Do members of our "HELP team" look like heroes? No. The real hero is the medical personnel, who has been serving like this for several months. We only came to the short rescue. We work together to protect our seniors and simply demonstrate our compassion and love."
Photo: ADRA Slovensko
Published by Maja Ahac