Updated 6 April 2023:
Two months ago, powerful earthquakes struck the border region between Türkiye and Syria. Day by day, we heard new increasing numbers of victims. We have seen pictures of destroyed buildings, people digging with bare hands for their loved ones.
For the survivors, it is a long way back to "normal life", if that is possible at all. In the first weeks, thanks to your donations, ADRA could provide families in Türkiye and Syria with most essential items like food, clothing, hygiene items, gas stoves and tents.
Also in the coming months, we continue to provide support in Syria such as organizing shelter, hygiene items, food parcels, repairing water systems, building up mobile showers for families living in shelters or installing solar panels so that buildings used as shelters have light at night, which is so essential for the safety of women and children.
Why in Syria? Already prior to the earthquakes, ADRA had a strong team working in the country. Therefore we can help effectively through well established channels.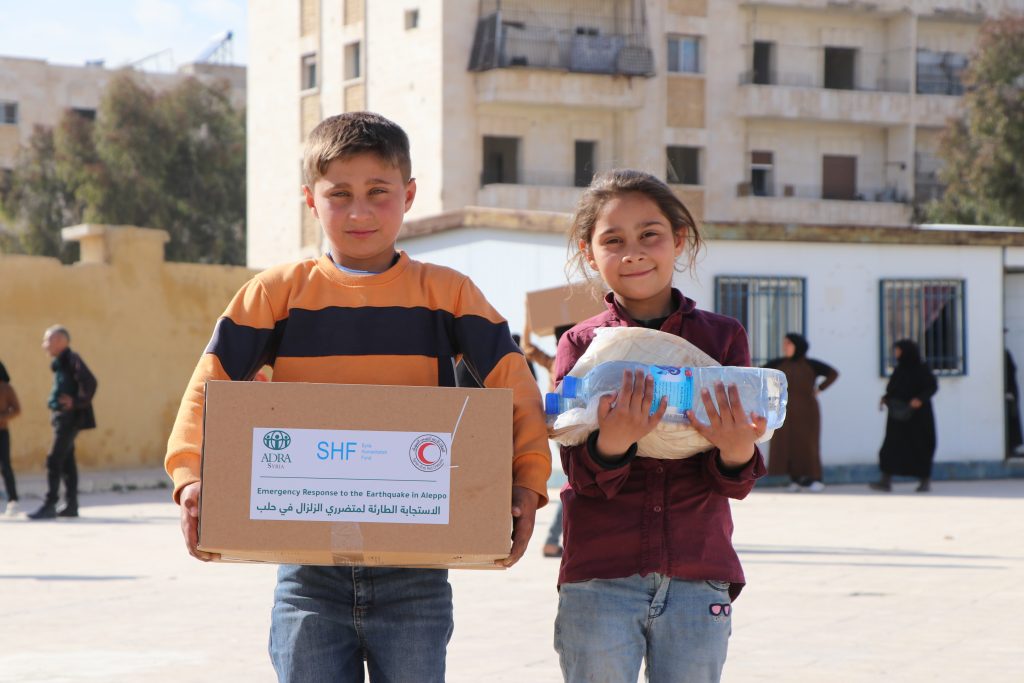 Pictures by ADRA Syria, portraying the ongoing activities following the earthquakes of February 6, 2023.
---
Brussels (February 24, 2023) – A second major earthquake and dozens of strong aftershocks hit the devastated region of Syria and Türkiye (Turkey), resulting in additional deaths, injuries, and destruction, but the Adventist Development and Relief Agency (ADRA) remains committed to assisting the region's impacted communities despite the tremors.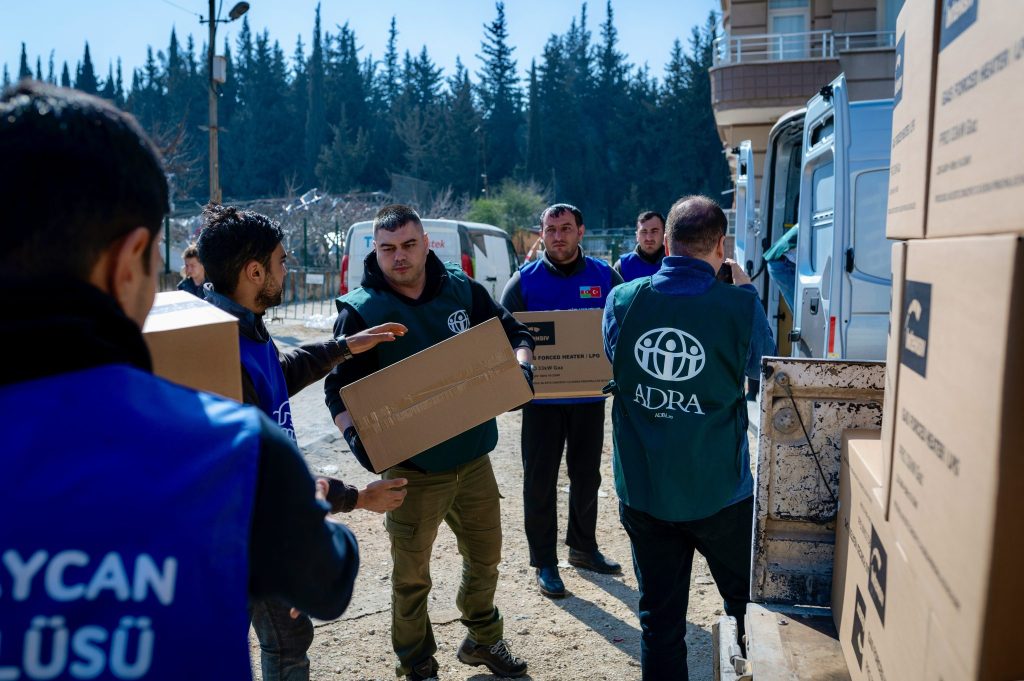 The most recent 6.3 magnitude earthquake, followed by dozens of significant tremors, struck Türkiye southern Hatay province near the Syrian border on Monday, February 20, killing at least six people, injuring hundreds, and trapping many more. (*Numbers are subject to change daily.)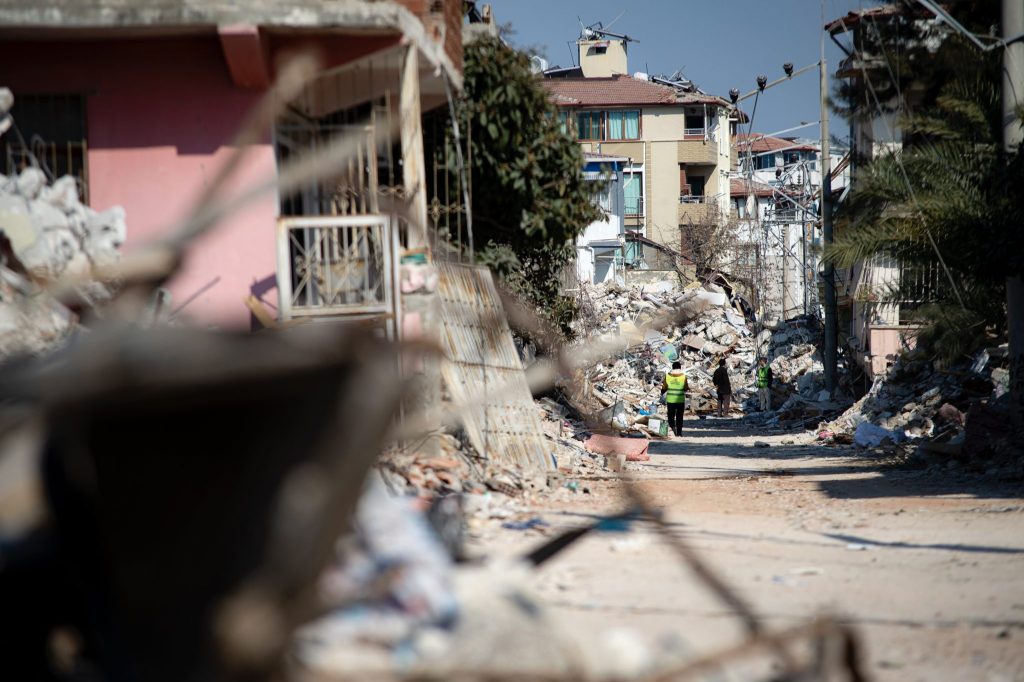 "Our ADRA emergency response team was a little shaken by the recent earthquake, but we are thankful to God that they are safe and continue to provide aid in the most affected areas. In this crisis, one of ADRA's primary goals is to provide families with livelihoods so that they can become self-sufficient and rebuild their lives. We have been helping the region's communities for many years, even before the current crisis, and we will continue to assist," says Mario Oliveira, director of emergency response management for ADRA International.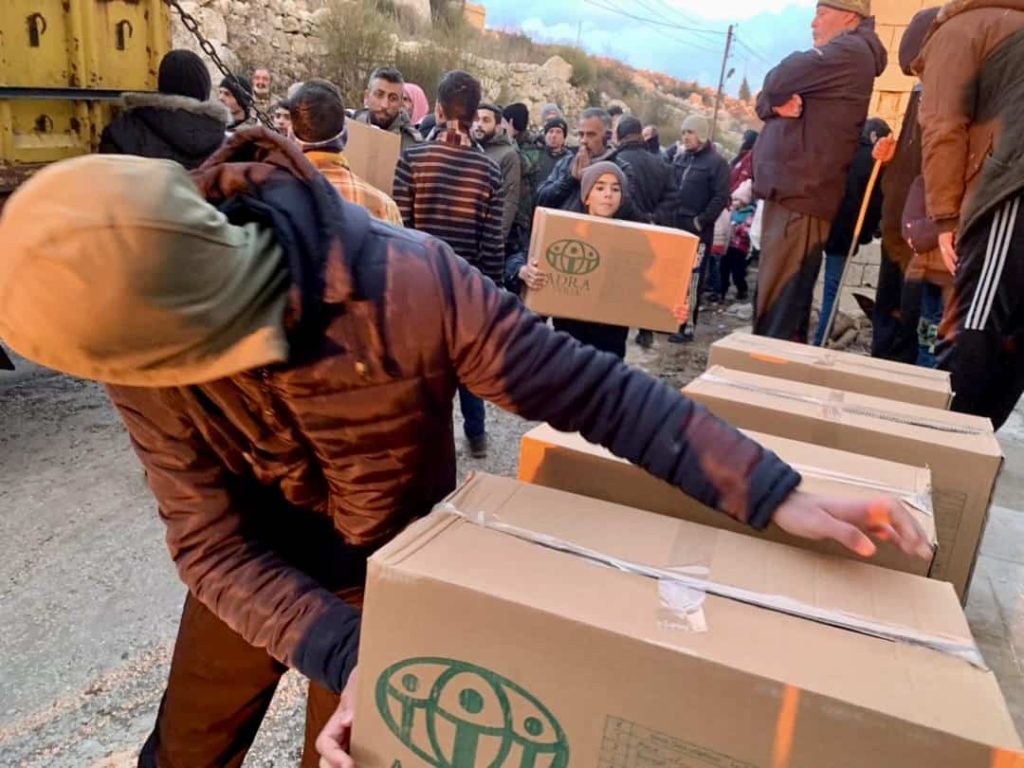 According to UN reports, the latest seismic event in Turkey and Syria affected the area that was hit by massive earthquakes and over 1600 aftershocks on February 6, where tens of thousands of victims were trapped under the rubble, over 116,000 were injured, and nearly 50,000 were killed. (*Numbers are subject to change on a daily.)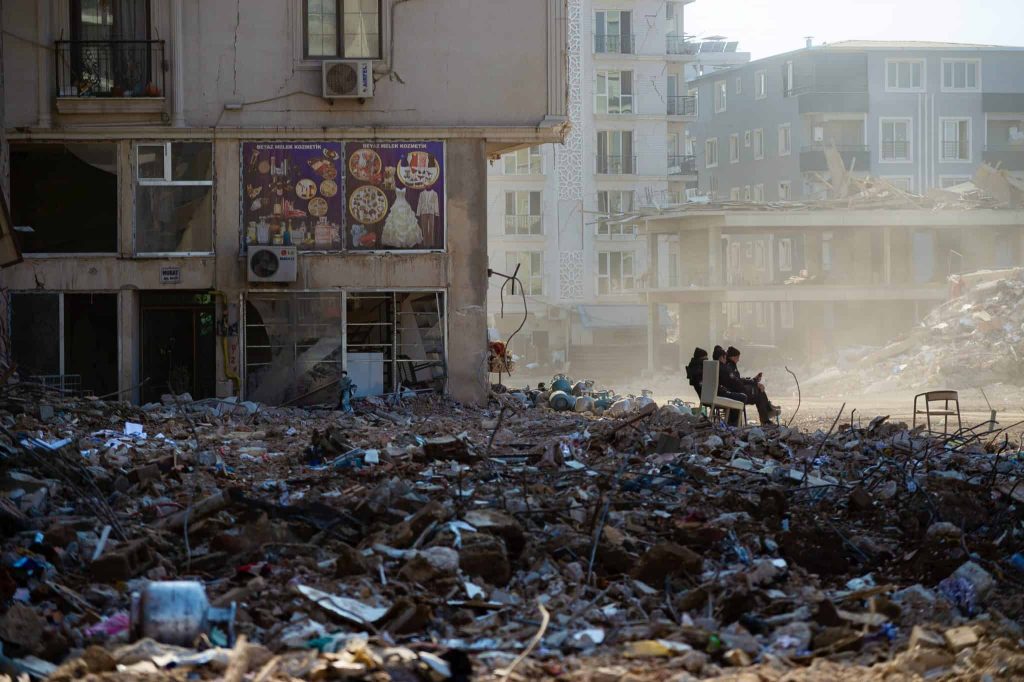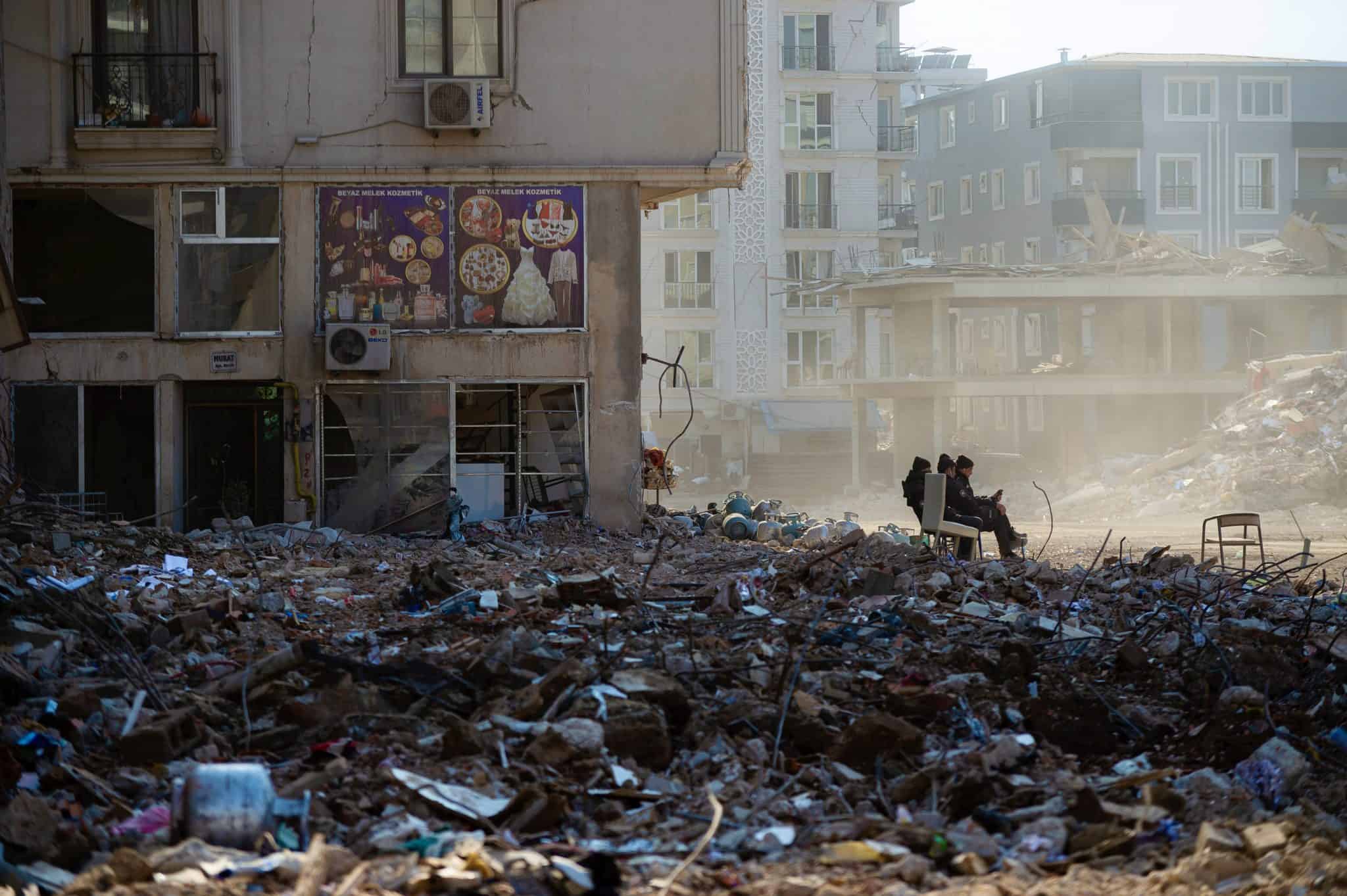 "ADRA has several staff on the ground with multiple years of experience in responding to disasters who know what to look for and how to respond quickly and are able to give the best assistance at any moment," says Kelly Dowling, emergency response program manager for ADRA International.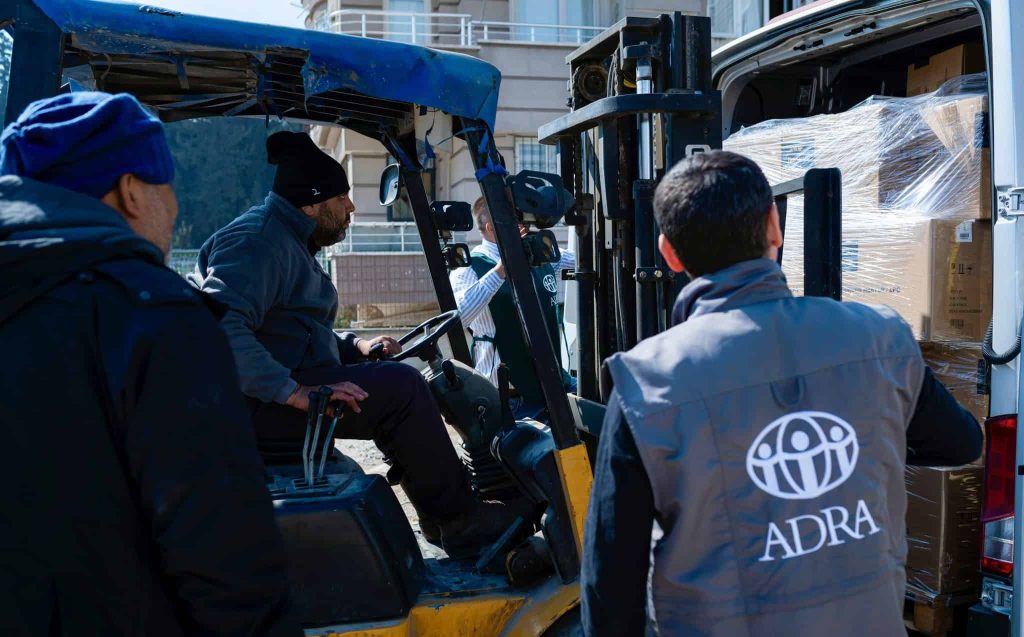 At least ten provinces in the region have declared a state of emergency, according to government officials. Over 7 million children live in the devastated areas and may have been impacted by the widespread destruction.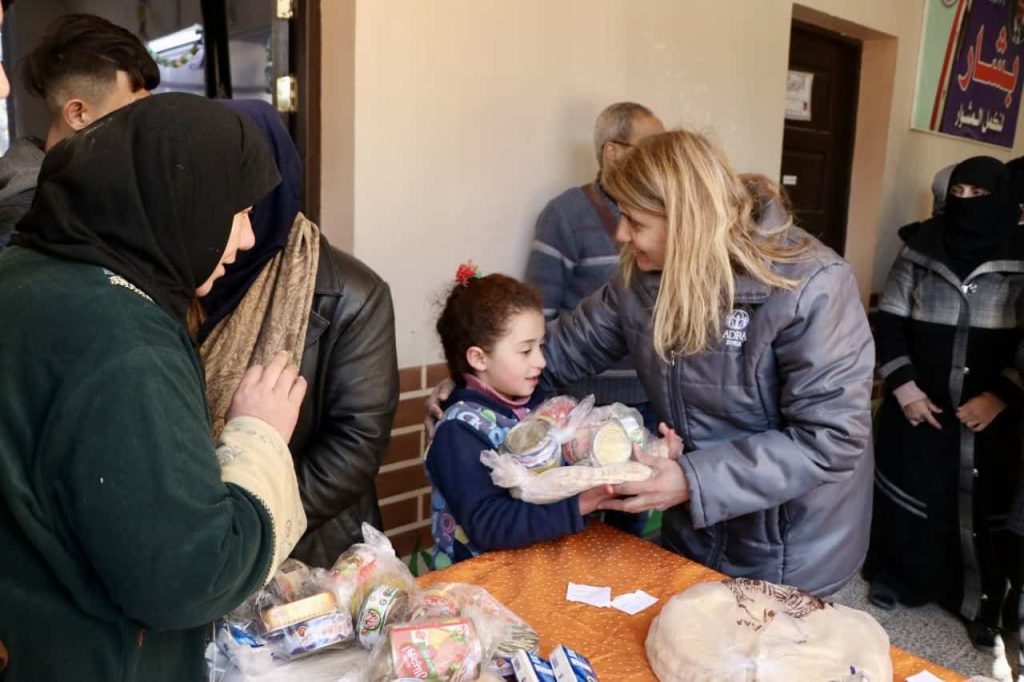 ADRA has been distributing food, water, clothing, hygiene kits, stoves, and essential supplies since the disaster, as well as sheltering displaced families and implementing water, sanitation, and hygiene (WASH) projects. To ensure that aid and resources reach affected communities, the humanitarian organization is collaborating with the Adventist Church, government leaders, and trusted partners. ADRA is working to secure tents, portable toilets, solar-powered lights, and gas heaters for impacted communities, as well as micro-grants for shelter-related needs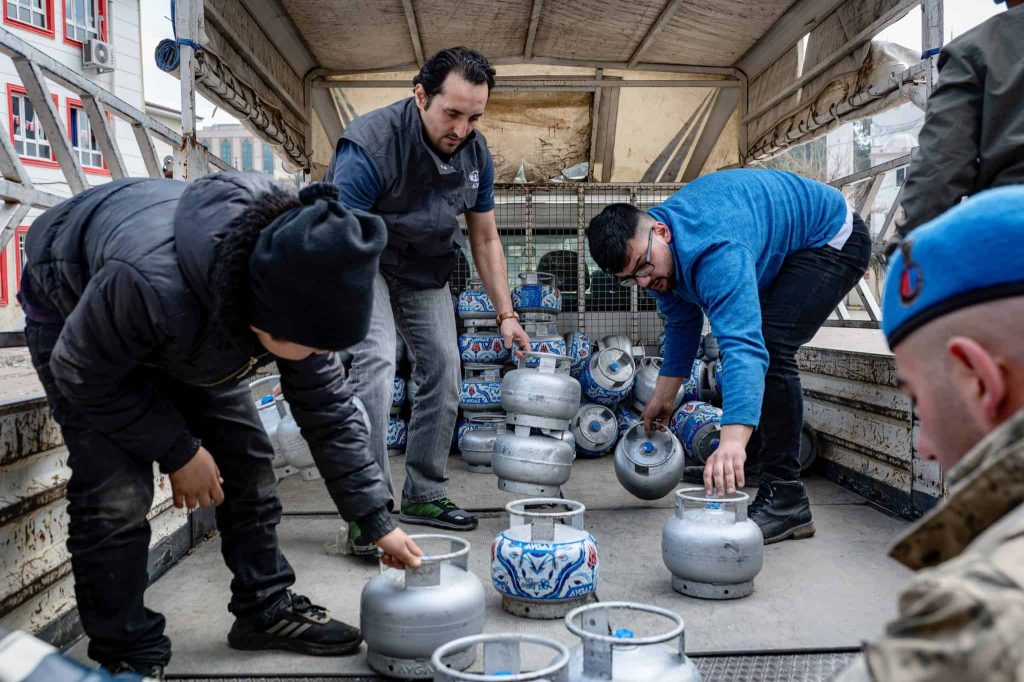 An estimated 5 million people are now homeless. Syria's ongoing civil war has already displaced thousands in the most severely affected areas. Over 12,000 buildings, including 48 health facilities and 1100 schools, were severely damaged or destroyed in Syria and Türkiye. Rescue efforts and homeless families have also been hampered by the bitter cold.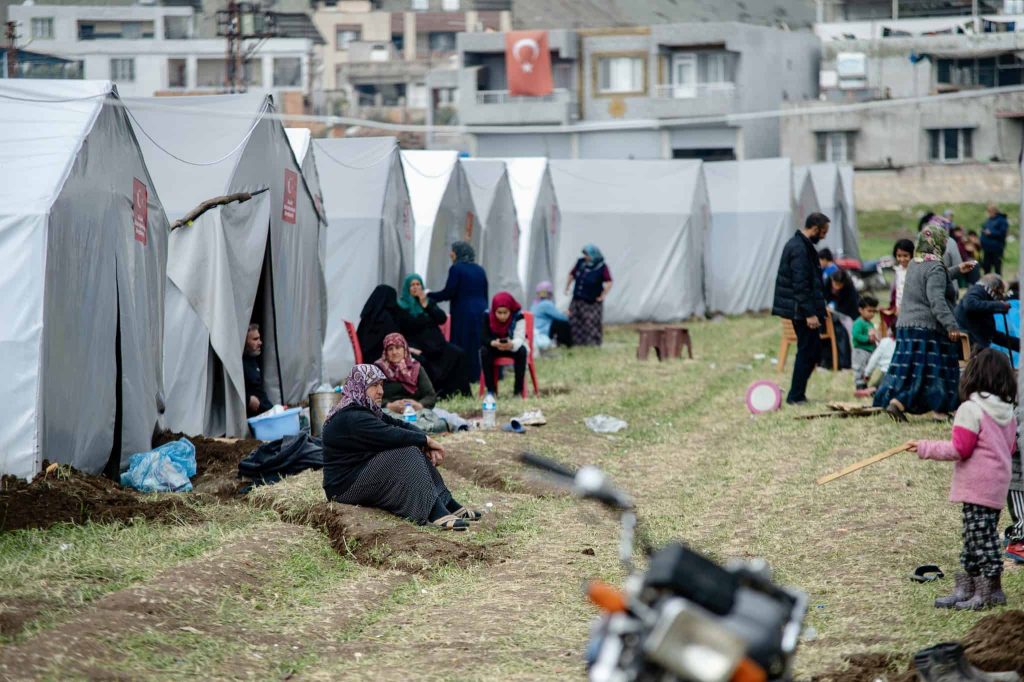 "So many people are sleeping in their cars, sleeping in makeshift tents, and in makeshift shelters. Some are afraid to go home because they're worried about aftershocks and further damage," says Kelly Dowling, emergency response program manager for ADRA International.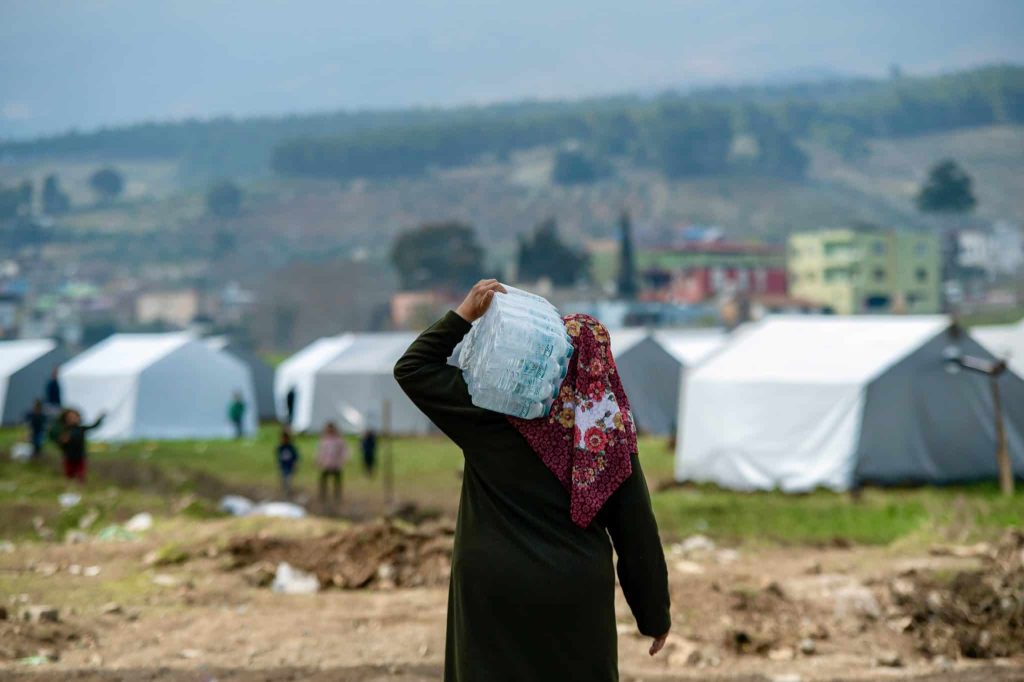 During the first week following the disaster, one of ADRA's highly specialized technicians assisted the Hungarian search and rescue team in locating people buried beneath the rubble near Hatay, Türkiye, where 500,000 people lost their homes. The global organization supplied critical tools for rescue operations such as hammers and drills, as well as concrete and metal cutting equipment.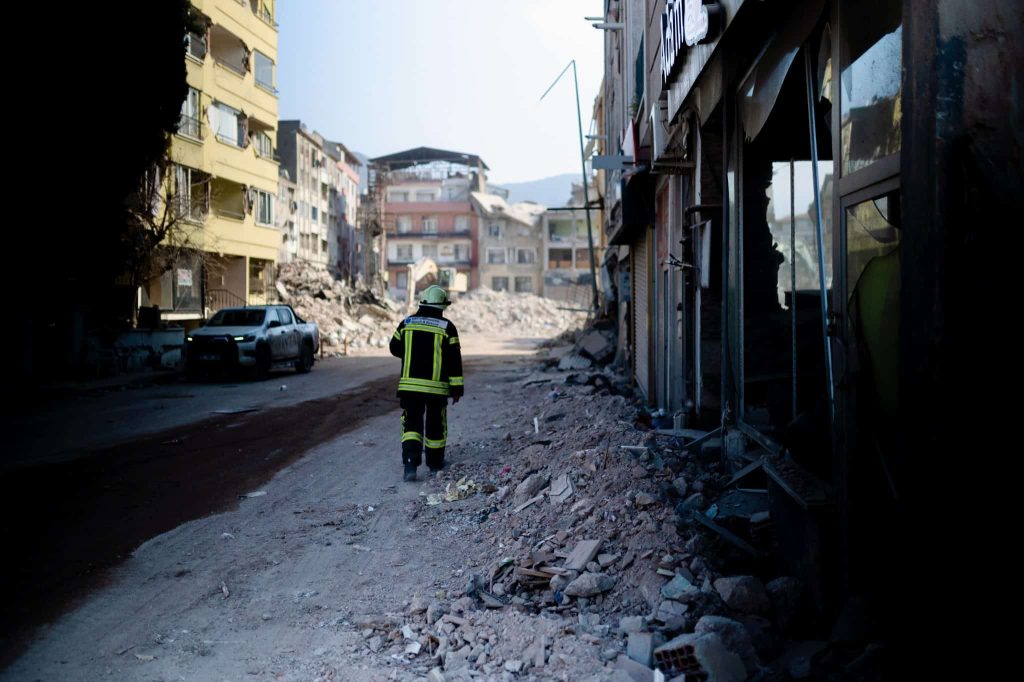 It is feared that sewage lines have contaminated water lines, resulting in a cholera outbreak. As a result, ADRA is working with Syrian municipalities to improve community access to water. It is supplying generators to urgently repair pumping stations to restore the water supply.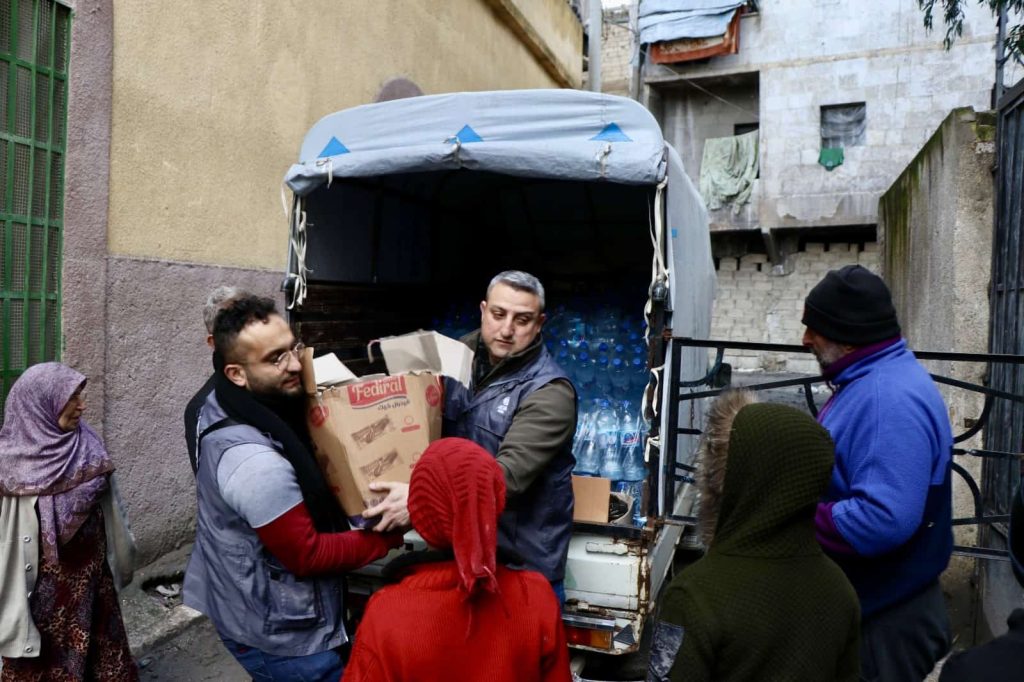 ---
UPDATE 21 February 2023:
ADRA HELPS. The death toll has now surpassed 47,000 in Türkiye and northern Syria in the aftermath of the 7.8 and 7.5 magnitude earthquakes that struck the region in the early hours of Monday 6 February. WHO estimates that 26 million people in Turkey and Syria could be affected by the disaster, including about five million who are already considered most vulnerable.
ADRA Syria staff have been deployed to the affected areas and are already serving several thousand people. The greatest needs have been identified as shelter, healthcare, food and non-food items, as well as access to hygiene to avoid the spreading of illnesses like cholera, and bring affected families through the harsh winter weeks with temperatures below zero. Many collective shelters are accommodating many more people compared to what their normal capacity would be. There is a shortage of drinking water, food, hygiene items (incl. baby diapers) and cleaning material.
ADRA supplies people with Food:
Since the day of the first earthquakes, ADRA has been distributing individual ready meals in Sports City shelter, the largest collective shelter in Latakia that hosts around 2,500 people under very difficult conditions.
In Aleppo and Latakia, family food parcels are distributed to families that have a possibility to cook but no food. These parcels contain sufficient dry and canned food for a family for approximately 5 days.
Local procurement is undertaken to provide people in the area of Hama with mattresses.
Water & Sanitation:
The team will begin repairing water and sanitation facilities. ADRA provided 2 generators to repair essential water networks in a place near Latakia.
Stay up to date with our response by following us on Facebook and Instagram. Also read the FAQs here below.
ADRAs response in Turkey:
As of February 14, ADRA has assisted more than 3700 people through micro-grants to local organizations. These have reached a hospital, have supported a search and rescue team with needed tools and supplies, supplied heaters through the Hatay Firefighter association, food supplies for families as well as hygiene articles, clothing and essential items like underwear. ADRA is further working on shipping winter-proof tents for families into the earthquake region.
Please support the earthquake response by donating to your local ADRA office. Thank you!
FAQ:
What will ADRA do to assist refugees, including women and children in Syria affected by the disaster?
Our ADRA office in Syria has been assisting refugee families, women, and children for several years. ADRA remains committed to assisting vulnerable communities and families in rebuilding their lives in the aftermath of this disaster.
Does ADRA have an office in the region?
ADRA has a head office in Syria located in Damascus, with sub-offices in Homs and Aleppo. ADRA established operations in the country in 2013 to address the urgent needs of the Syrian people.
Can I send clothing, food and other items to help support earthquake victims?
ADRA does not accept clothing, food, or supplies because it is too difficult to transport materials and food to crisis areas. The best way to help support victims is by contributing to ADRA's global humanitarian mission.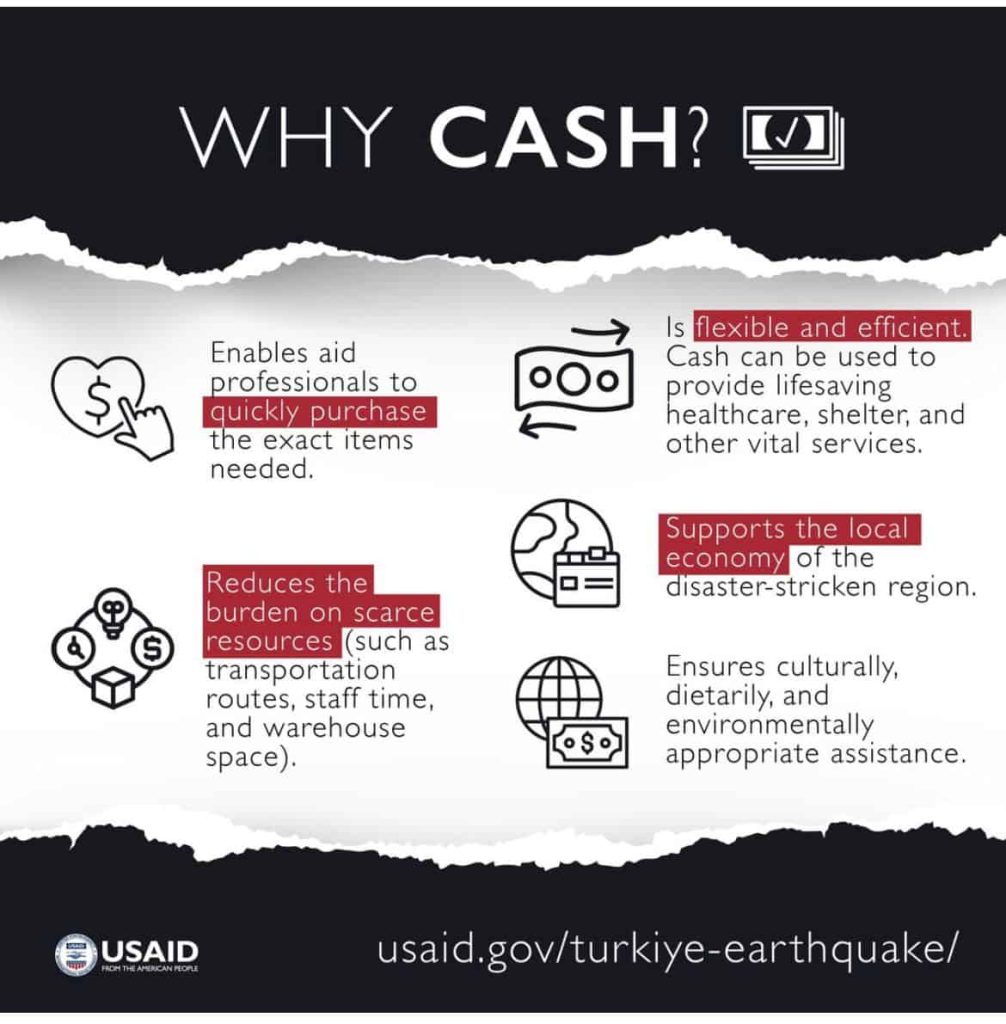 ---
Update 7 February 2023
Following the devastating earthquakes in Turkey and Syria on 6 February 2023, the humanitarian organisation ADRA immediately launched a public collection across Europe and beyond and started monitoring the extent of the damage and the current needs of the affected people. It will distribute humanitarian aid on the ground – water, food, blankets and sleeping bags.
ADRA is one of the few international humanitarian organisations working directly in Syria despite the ongoing civil war. ADRA Syria Country Director, Nagi Khalil, confirmed yesterday morning: "ADRA Syria has two offices in Aleppo and Latakia and our teams are on the ground conducting assessments. We are sending additional people from Damascus to support our teams in both Aleppo and Latakia."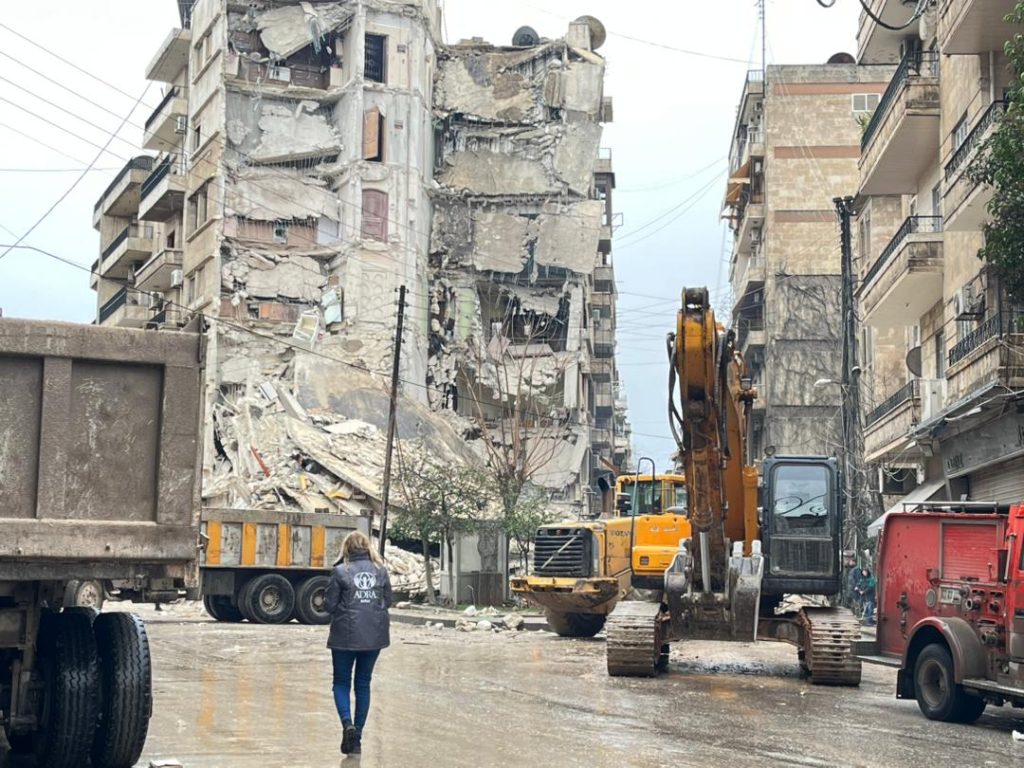 In the first phase, ADRA will help with the distribution of humanitarian aid to people who lost their homes in the earthquake. According to needs coordinated with other organizations on the ground, this will include food and water, warm blankets, sleeping bags, winter clothing as well as basic hygiene items. This is the help that is most needed at the moment to ensure that people have the basic conditions to live in temporary accommodation.
Already on the day of the disaster, ADRA provided 325 meals and drinking water to families in a collective shelter in Latakia.
ADRA Syria colleagues are coordinating the assistance on the ground, responding to current needs and providing information on the situation.