Christmas dinner for homeless people in Oliveira do Douro
Sunday, December 18, was a happy evening in Oliveira do Douro. ADRA in Portugal held a Christmas dinner for 60 homeless people they support throughout the year. This beautiful tradition has been alive for the last ten years.
"It was with joy that this initiative was resumed, suspended since the pandemic. Being able to share a hot meal and several Christmas sweets with all our guests was a pleasure," the ADRA Portugal representative said.
"We've been organising a Christmas dinner for our homeless community for the last ten years since we feel it's an extraordinary moment. These men and women are far from or deprived of their families. Their friends are mainly among the street partners and the volunteers that are part of associations, particularly ADRA, that make weekly visits, providing one hot meal and distributing clothes, shoes and blankets," said Paulo Gomes.
"We are talking about 50 to 60 people who experience a different night with one special dinner, served with good music, far from the sounds from cars and motorbikes that usually "make" their night," José Carlos Cidra told us a bit about the engagement in this project.
It was a team effort to organise the dinner. Adventist college Colégio Adventista de Oliveira do Douro provided the space, the Municipality of Gaia provided a van to transport guests from the city centre to the dinner venue, and many local volunteers donated their time.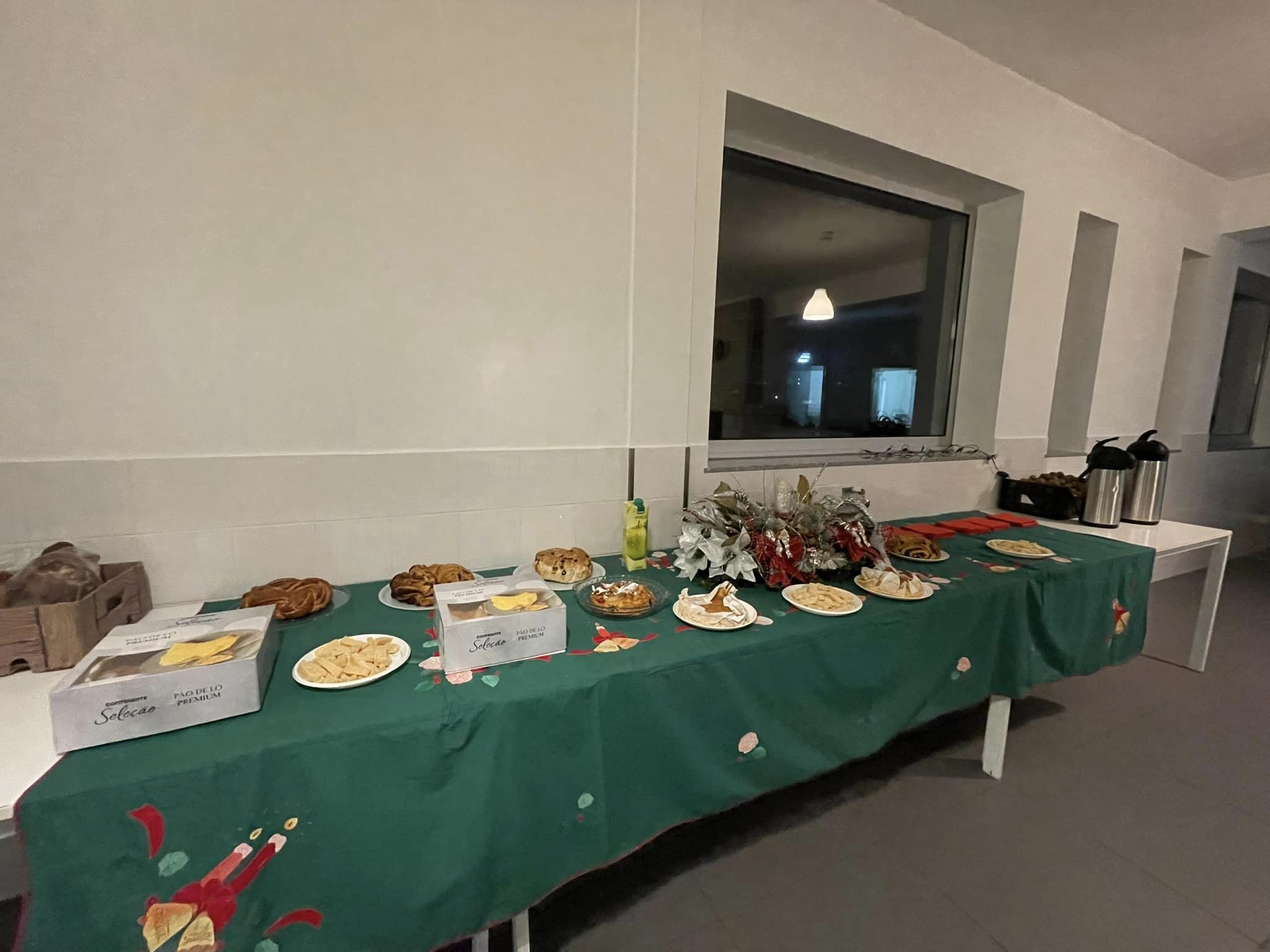 Share your food with the hungry and open your homes to the homeless poor. Give clothes to those who have nothing to wear, and do not refuse to help your own relatives.
Then my favor will shine on you like the morning sun, and your wounds will be quickly healed. I will always be with you to save you; my presence will protect you on every side.
Isaiah 58:7-8