Six months after the earthquakes that struck Türkiye and Syria on February 6, 2023, ADRA is still supporting families with relief items and is rehabilitating infrastructure in Syria. One priority is to renovate infrastructure to provide housing for families, so that schools serving as shelters can reopen again as schools. Also water tanks and water networks are being repaired. ADRA is also supporting families with food and hygiene parcels.
Mohammad and Warda and their five children live in a classroom at the Sultan Bash Atrash shelter. It is a tight space for the large family, but they are grateful for its safety after the devastation of the February 6 earthquakes.
Before the disaster, they struggled as they tried to pick up the pieces after the prolonged Syrian conflict. Prior to the war, the family had a good life. They were middle class, and Mohammad easily met his family's needs.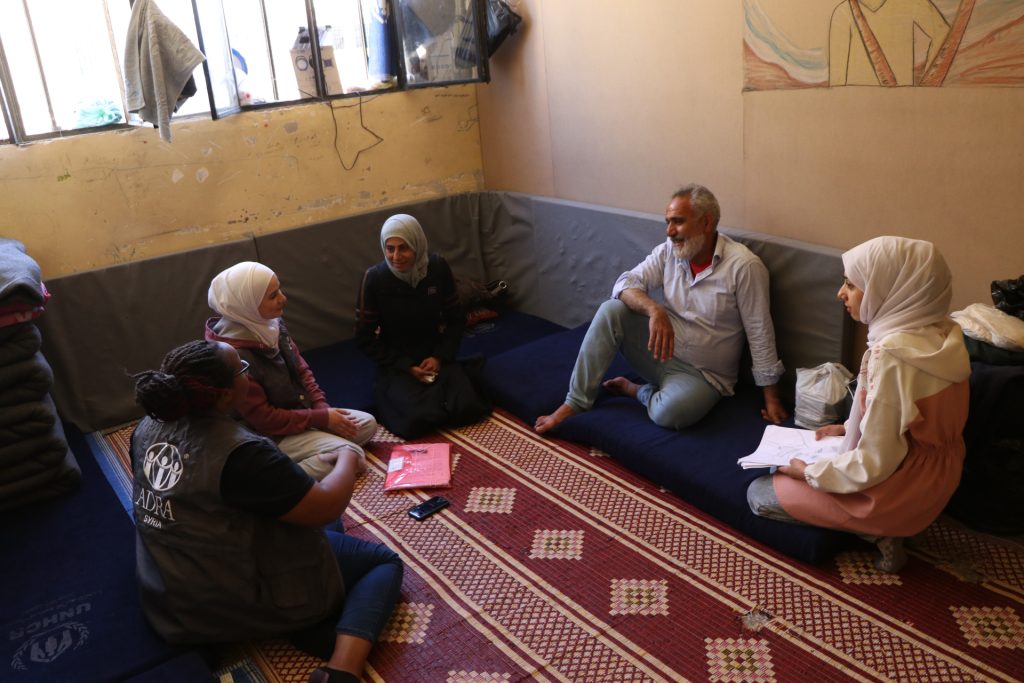 However, when the war began, they lost their home in the attacks. The family then moved from one rented house to another. Then, to add to their woes, the fifth place they called home was destroyed in the earthquake.
Mohammad and Warda felt they had reached the end of their lives. They did not know where to go and what to do next to keep their family safe and provide for their children. Also, Nour had to put her dream of becoming a doctor on hold as she can no longer attend school. Her younger siblings are still afraid of doing activities that prevent them from running outside in case another earthquake strikes. Currently, the family depends on humanitarian assistance to cover their basic needs.
Mohammad was reaching a point of desperation. Life was already difficult for the family, and with the added catastrophe, he fell into depression. Without being able to provide for his family as before, he felt he had lost his purpose for living.
Tears came to Mohammad and Warda's eyes as they remembered the recent tragedy.
After the dust settled from the earthquake, the family was assigned to the Sultan Bash Atrash shelter with other families who lost their homes. At the shelter, they were registered to receive food assistance, NFIs and hygiene supplies. They also met ADRA staff whose warm smiles, care and assistance began to give them hope. Mohammed began drawing again – a hobby that he enjoys. Thanks to the assistance Mohammad and Warda are receiving, their family can eat balanced meals again, which was completely unaffordable before, and keep their family clean and healthy. They thank ADRA and all connected donors for supporting them in a moment when they felt hopeless.