18 days have passed since the flood in Slovenia. The water causes around 500 million Euro damage to more than 2/3 of the country. The ADRA volunteers have since helped more than 4100 hours. So far they have cleaned up 336 tons (!) of mud, rubble and waste.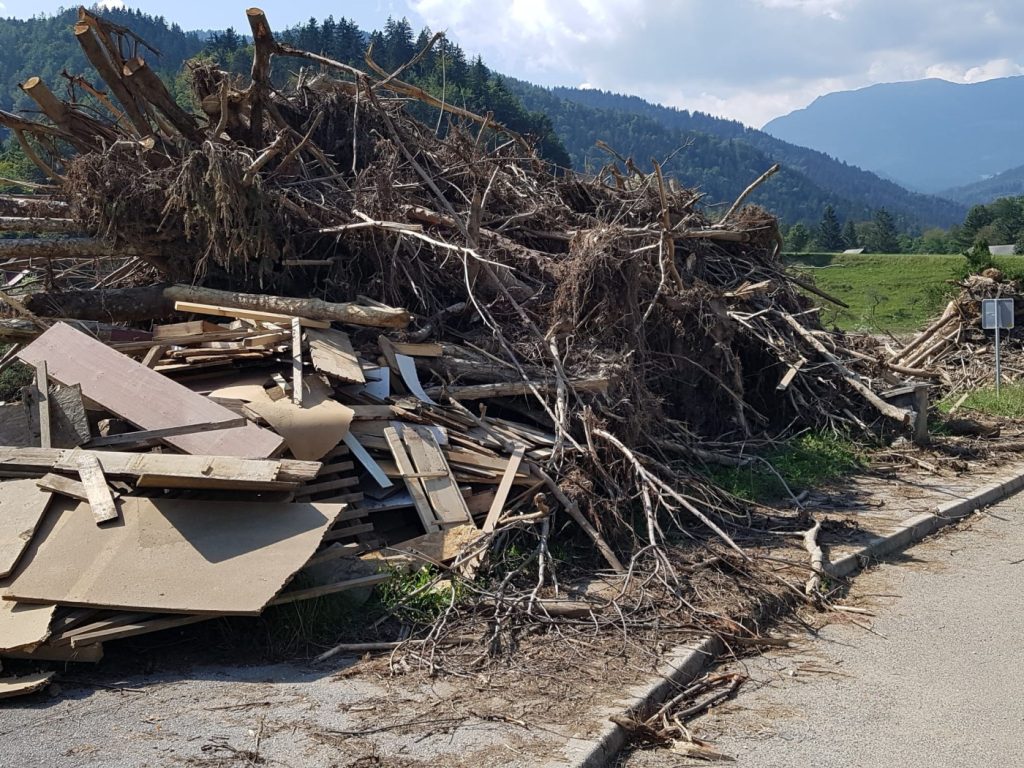 ADRA has been able to distribute 23 dryers and thus prepares a total of 136 houses to become habitable again. Geert Hendriks is on site and says: "It looks like the earthquake in Nepal in 2015. At first glance, the houses look better now, but inside you can see that it is dangerous or not possible to still live in them".
The Slovenian local government coordinates the assistance through civil protection and fire brigade. ADRA has identified 3 areas where they can help. The team consists of the director of ADRA Slovenia, Katja Kotnik, and the communication officer and project management assistant Ziva Leben.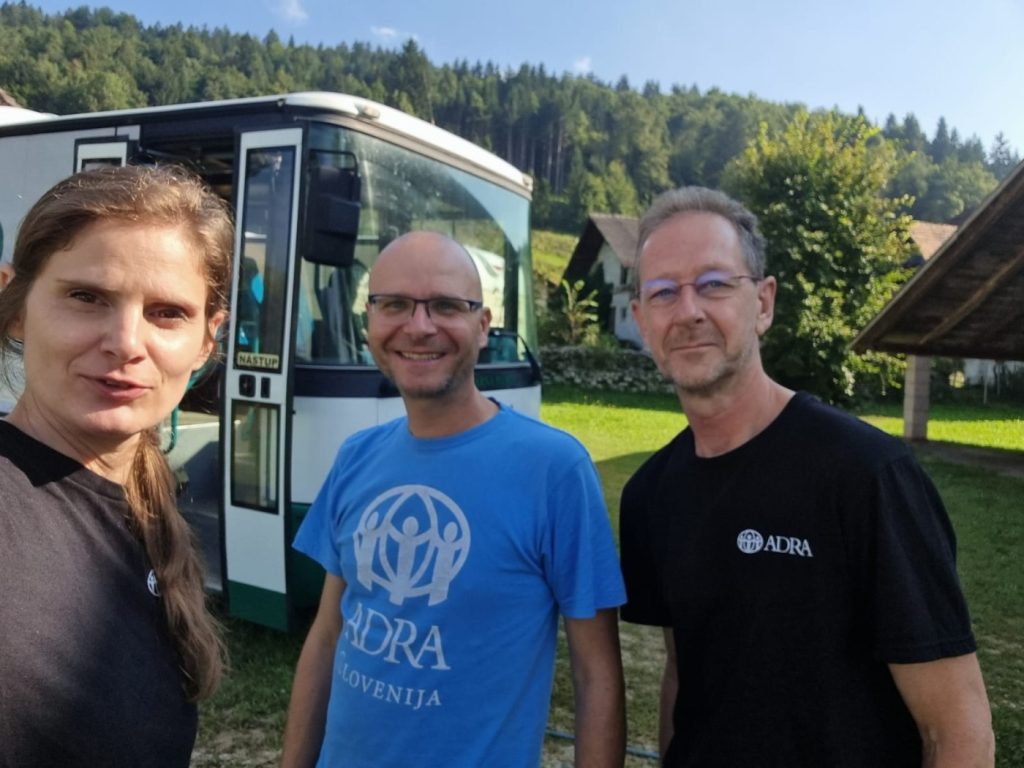 Geert stays in Slovenia for 20 days to support this small team with expertise but also practical help. The days are long, often from before sunrise to long after sunset. The president of the adventist church conference is in the field together with a general board member of ADRA Slovenia and has been working there almost day and night for more than 10 days. They have set aside their own work to support ADRA in their work. It is remarkable how much work these and the other 100 volunteers have already done together with the strong ADRA team.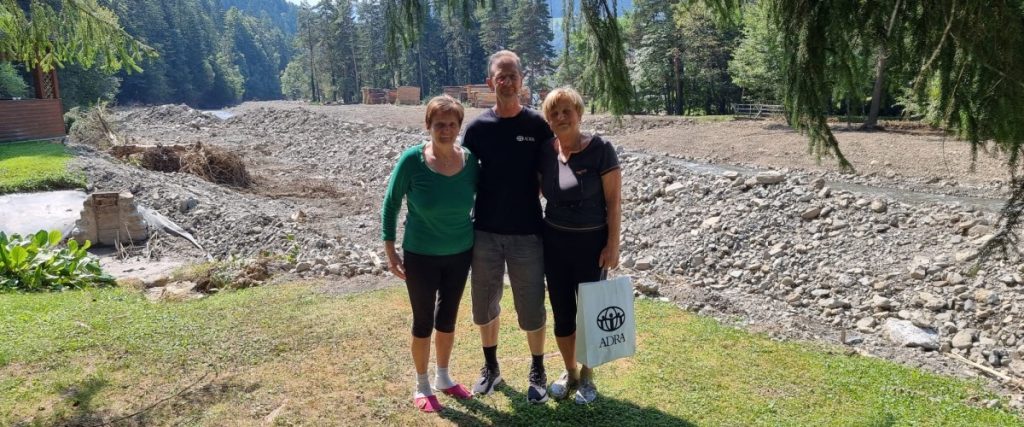 Your donation will help them buy cleanup and cleaning materials for their work. ADRA distributes food, drinks and hygiene packages and is now working hard to make as many dryers available as possible. The households they help also receive financial help with the high electricity costs. We continue to keep them in our prayers.
You want to support the help?
Donate directly to ADRA Slovenia:
From Slovenia: Send an SMS with the keyword LJUDJE5 to 1919.
Transfer funds to TRR account: IBAN: SI56 0284 3026 3945 425 BIC: LJBASI2X Reference: SI00 2023 Recipient's name: HD ADRA Slovenia, Njegoševa 15 1000 Ljubljana Purpose: STORM 2023 Purpose code: CHAR
Donate via Paypal: https://www.paypal.com/donate/ Volunteers: https://forms.office.com/e/dp8xqDYpcb More about ADRA Slovenia: https://adra.si/
Donate through other ADRA offices in Europe that are collecting donations:
ADRA Austria/ADRA Österreich: Hochwasser in Europa | ADRA Österreich
ADRA Czech: SOS ADRA: POVODNĚ SLOVINSKO | Darujme.cz
ADRA Germany: Überschwemmungen in Slowenien: ADRA im Einsatz – ADRA Deutschland e.V.
ADRA Netherlands: Noodhulp – ADRA Nederland
ADRA Poland: Przekaż darowiznę | Pomóż dzieciom – Fundacja ADRA Polska
ADRA Portugal: Paypal, clicando no link https://www.paypal.com/donate/… ou transferindo fundos para o IBAN: PT50 0018 20170031025802018, com a referência: ADRA Eslovénia ou ainda através do Mbway 962 168 456
ADRA Slovakia: Slovensko | ADRA Slovensko
ADRA Sweden: ADRA Sverige – Översvämningar i Europa | ADRA