The Eleventh Humanitarian Convoy of ADRA Romania in Ukraine Arrives Home Safely
The eleventh ADRA Romania convoy in Ukraine returned home safely 36 hours after departure.
The humanitarian donation of over 20 tons of products within the project "Hope for Ukraine", implemented by ADRA Romania, was made following the request of the organisation Western Conference Bukovina based in Chernivtsi, Ukraine.
On the 13th of March, thirty-four ADRA Romania volunteers transported tens of thousands of donated products (hygiene and first aid products, food, clothes, detergent, medicines, and food supplements) to Chernivtsi. The convoy of 13 vans brought humanitarian aid to Ukrainian displaced people housed in the Chernivtsi district and the Kyiv area centres.
The ADRA Romania humanitarian convoy "Hope for Ukraine" – which brought together staff from ADRA International, ADRA Bulgaria and ADRA Hungary – arrived safely at home 36 hours after departure. 
Emergency humanitarian assistance for displaced people, provided by ADRA Romania volunteers, continues at the border with Ukraine and the Republic of Moldova, as well as at the North Railway Station in Bucharest and other stations in the country.
Hope for Immigrants
Since 2015, both in the country and abroad, ADRA Romania has been implementing the "Hope for Immigrants" project, through which it supports refugees and migrants.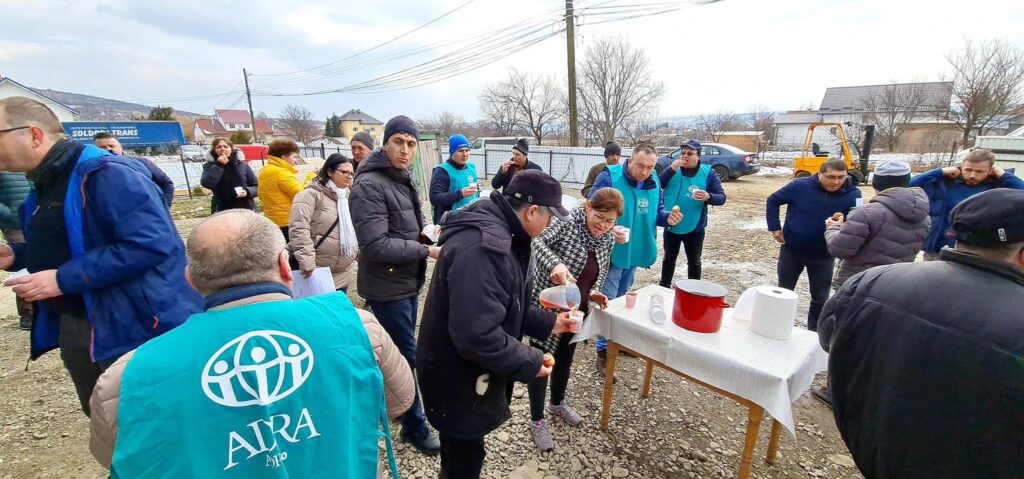 ADRA Romania
Since 1990, the Adventist Development and Relief Agency – ADRA Romania has been implementing projects under the motto "Justice, Compassion, Love". ADRA Romania brings joy and hope to the lives of its beneficiaries by promoting a better future, higher values ​​and human dignity. ADRA Romania is part of the ADRA International network, the global humanitarian organisation of the Seventh-day Adventist Church, one of the most widespread non-governmental organisations in the world. It is active in over 130 countries and pursues a philosophy that combines compassion with practicality, addressing people in need, without making racial, ethnic, political, or religious distinctions, in order to serve mankind so that all may live as God intended.
To read the original article, please go here.