The first certificates for repairing damaged houses distributed
Residents of the territories where hostilities took place received construction certificates for restoring damaged homes in Kyiv.
With the support of the Ukraine Humanitarian Fund, ADRA Ukraine provided residents with certificates for obtaining construction materials for the reconstruction of damaged homes. Residents of Irpin, Horianka village and Ozera village of Bucha district received the certificates.
Most of the people who received assistance will be able to rebuild their houses damaged by the hostilities and belong to vulnerable categories of the population – people with disabilities, internally displaced people and people of retirement age.
Lists of beneficiaries who received assistance were formed in advance and underwent a detailed check. Thirty-one people received the donation, totalling 48 000 euros. Nineteen certificates will cover minor repairs. Twelve certificate cover repairs of medium complexity.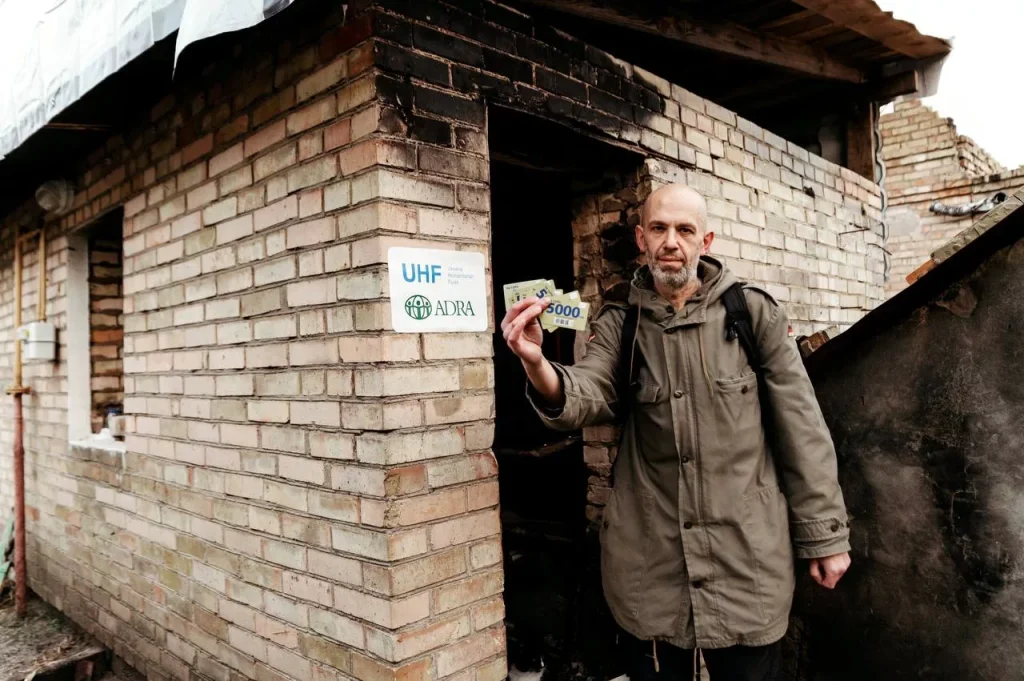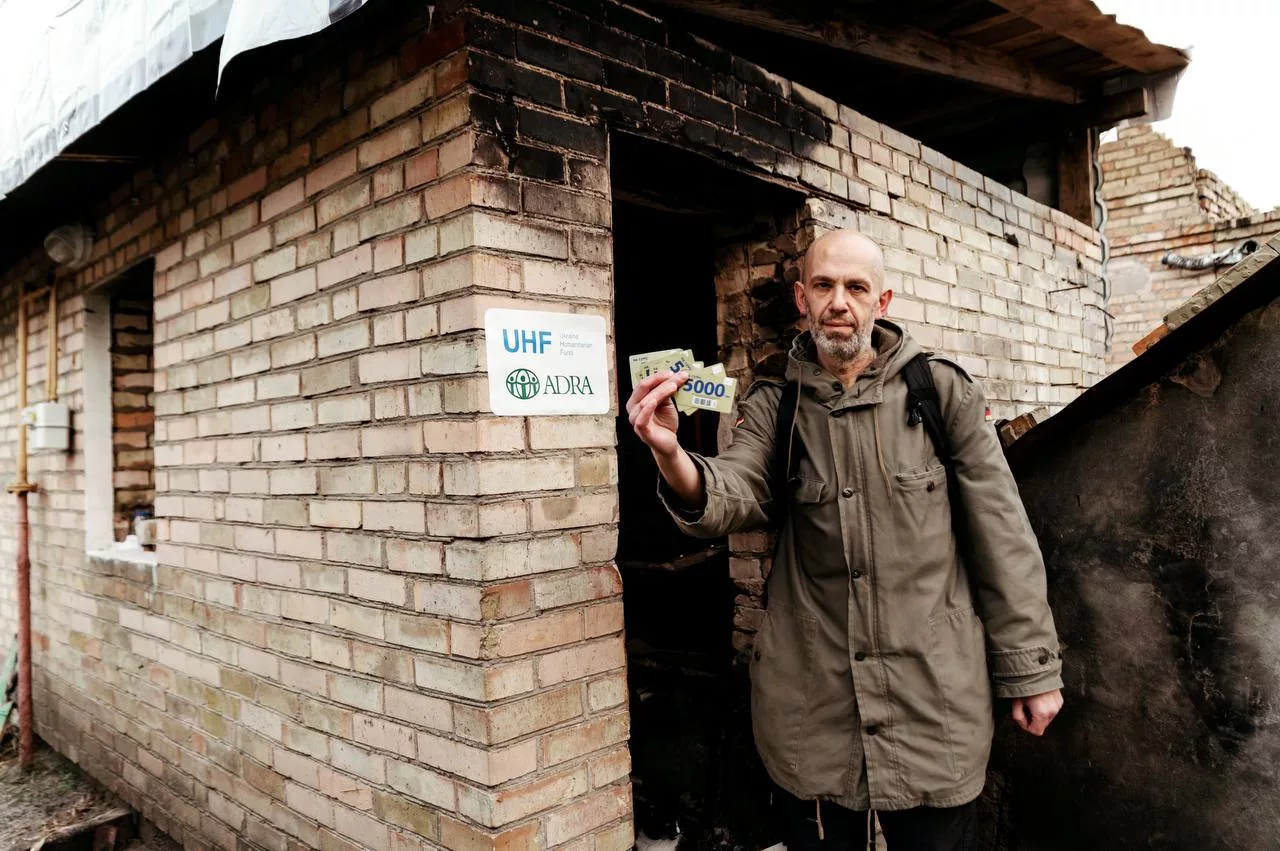 ADRA offices around Europe also support the action
Fourteen families that suffered severe destruction of their houses in the Hostomel district of Kyiv region received a 550 euro certificate.
Financial assistance to the residents of Ukraine affected by the war became possible thanks to the support of partners – ADRA Network (representative offices of the organisation in Germany, China, the Czech Republic, France, Italy, Norway, and Portugal), as well as ADRA International.
The purpose of this project is to support residents of Kyiv, Dnipropetrovsk, Donetsk, and Kharkiv regions during the winter period of 2022–2023.