A magnitude 6.3 earthquake struck southern Türkiye near the Syrian border just two weeks after the series of earthquakes that took tens of thousands of lives and impacted millions.
ADRA's teams remain safe and continue to respond in affected regions. Thank you for your continued prayers and support.
For the most current update, please follow us on facebook and instagram.
Help in Turkey:
Shelter is a top priority due to the number of buildings collapsed and severely damaged. Access to family tents, relief items and heating are urgent. ADRA's emergency response team resourced and handed over 400 winter-proof family-tents (that allow families to use gas heaters inside). ADRA volunteers, in collaboration with local organisations, In total, ADRA assisted 9,449 people with voucher assistance as well as shelter, food, water, sanitation, and hygiene supplies as per special needs. These included food baskets, winter items such as gas heaters, underwear, socks and shoes. Cleaning and personal hygiene items were also distributed. (Pictures: ADRA/Nikolay Stoykov, drone picture: ADRA volunteer in Turkey)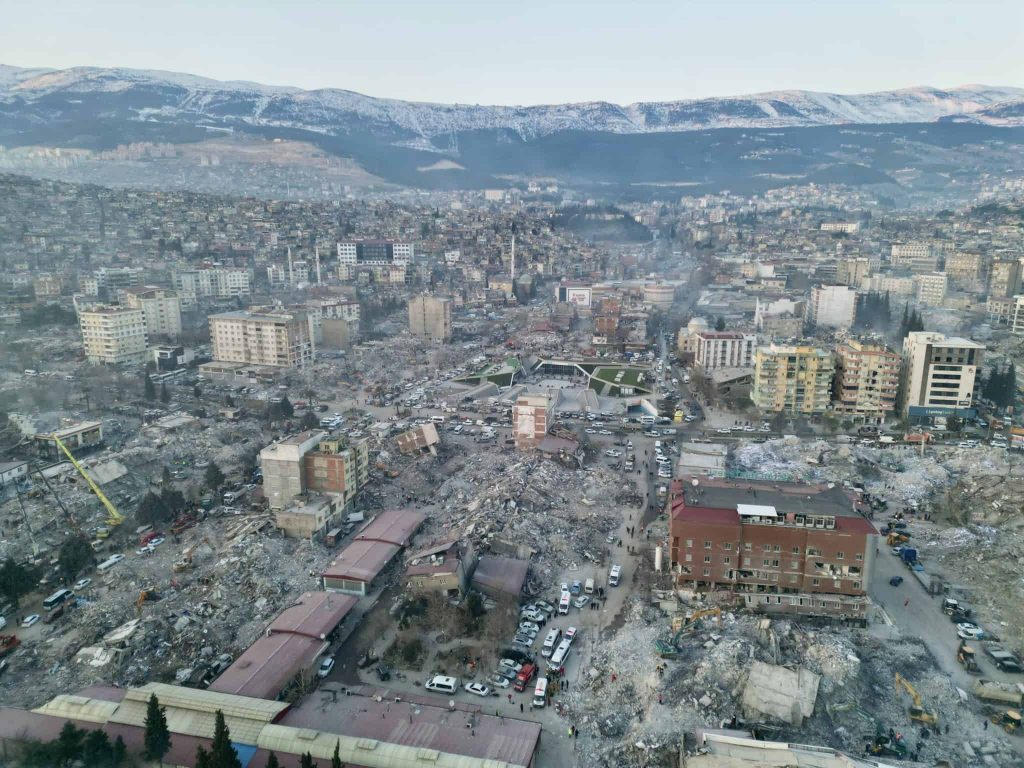 Help in Syria:
From the beginning of the emergency, ADRA has reached a total of 18,260 beneficiaries by providing food assistance in 22 different locations in the areas of Aleppo, Latakia and Hama. ADRA is providing aid in other sectors such as shelter and water system rehabilitation. Many overhead tanks that supply communities with water are broken after the earthquake. (Pictures: ADRA Syria)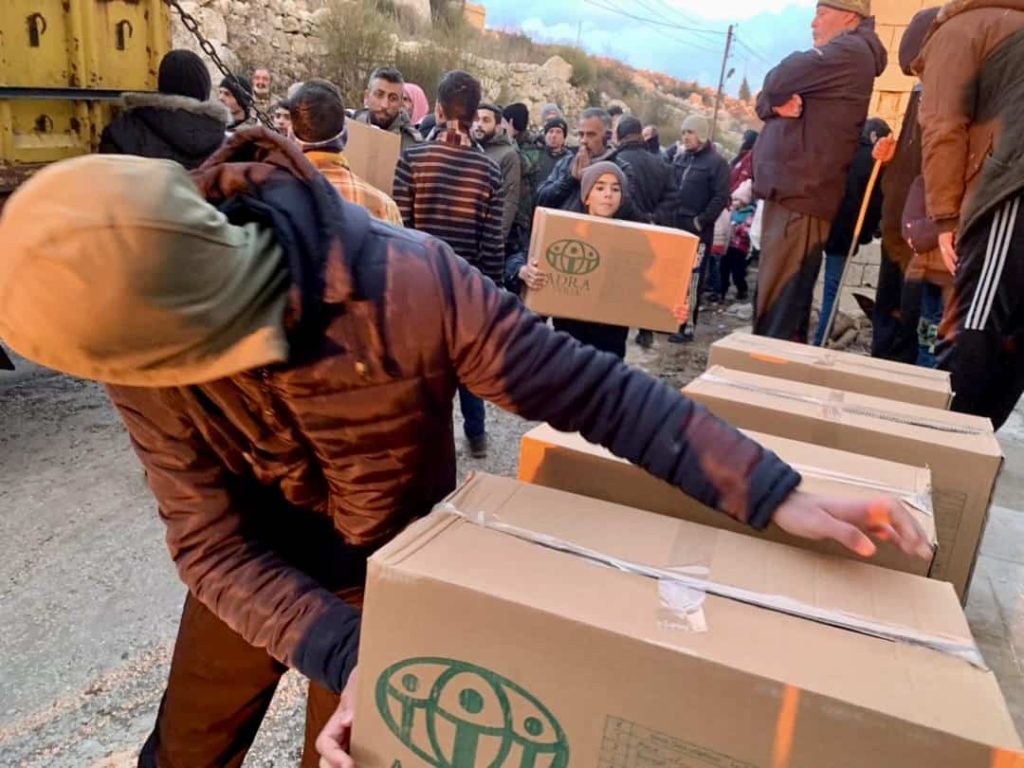 Please support the earthquake response by donating to your local ADRA office. Thank you!
FAQ:
What will ADRA do to assist refugees, including women and children in Syria affected by the disaster?
Our ADRA office in Syria has been assisting refugee families, women, and children for several years. ADRA remains committed to assisting vulnerable communities and families in rebuilding their lives in the aftermath of this disaster.
Does ADRA have an office in the region?
ADRA has a head office in Syria located in Damascus, with sub-offices in Homs and Aleppo. ADRA established operations in the country in 2013 to address the urgent needs of the Syrian people.
Can I send clothing, food and other items to help support earthquake victims?
ADRA does not accept clothing, food, or supplies because it is too difficult to transport materials and food to crisis areas. The best way to help support victims is by contributing to ADRA's global humanitarian mission.