Saving lives should never cost lives.
For the last six years, a devastating war has raged through Yemen. It seems the end is nowhere in sight.
Evani from ADRA in Yemen: »Due to this war, 80% of the population need humanitarian assistance. There are 12 million people who hardly have access to clean water. Half of them are children. Millions in Yemen don't know where their next meal is coming from. If we don't act now, we will soon have a massive famine on our hands. One of our nutrition programs targets children between zero to five years old. The results are breathtaking. You see the children coming back to life. It warms my heart because when children are malnourished, it is as if the country is barren and childless. We run hospitals and reactivate the local market with our cash-transfer-work project. Participants earn money to support their families and use their talents and skills for the good of the community. So ADRA is creating a lasting impact in Yemen.
« And while we serve people in Yemen, we need to take care of ourselves as well. Evani continues: »We have team members whose main task is our safety. We try to minimize the risks as much as possible. That's why we coordinate our plans and actions with other NGOs and, of course, the UN. We make sure local authorities and communities know where we are. We share what we do, why we are there, and what is on our agenda. Once we have this situation circled, we implement all NGOs' security protocols; leave and come back early, never go anywhere without a backup car, and don't drive in armoured vehicles. But the attack on the three MSF workers in Ethiopia is, at the moment, the head topic in our monitoring group meetings. International communities and governments need to get involved in the safety of humanitarian workers. I think Europe is the right place to advocate for those who are willing to risk their lives every single day, just to bring the bare essentials to people in need.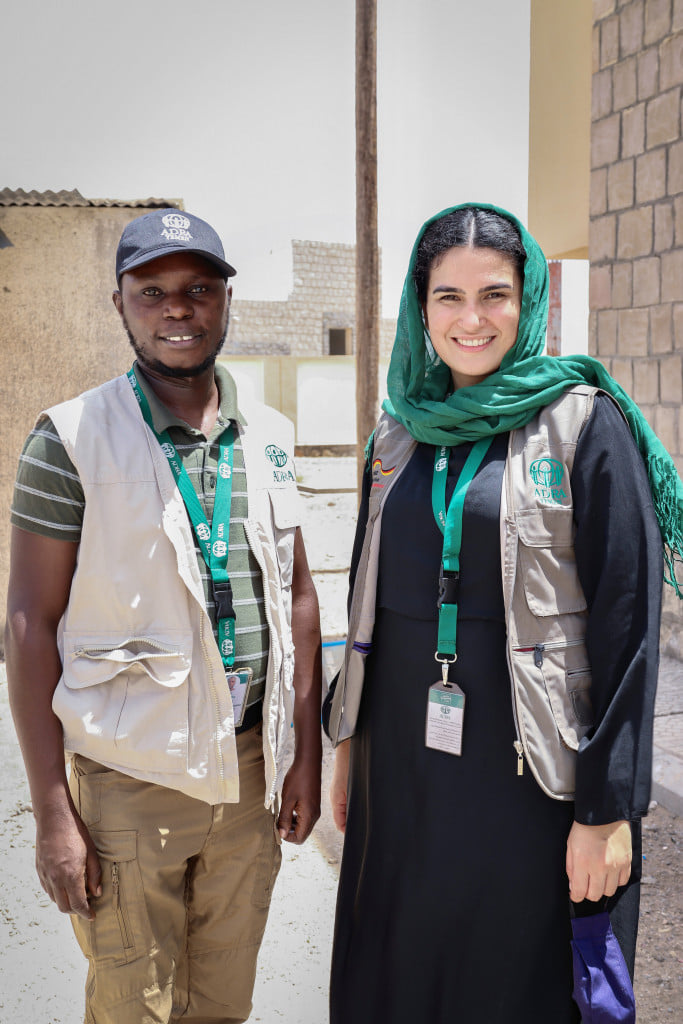 ADRA Yemen ADRA has been active in Yemen since 1995, basing its programs on the needs of the local people. It is focusing on primary health care, economic development, education and food security. ADRA's main target groups are women, children, the poor, and people with special needs and refugees.
On August 19, World Humanitarian Day, we commemorate humanitarian workers killed and injured in the course of their work. We also honour all aid and health workers who continue, despite the odds, to provide life-saving support and protection to those in most need.
The UN recently predicted that 235 million people worldwide would need humanitarian assistance and protection in 2021, increasing 40% in one year. This means that 1 in 33 people worldwide needs help, a significant increase from 1 in 45 people a year ago, which was already the highest figure in decades.To reach 235 million people in need is a massive task. To supply medical care, shelter, security, food, and clean water to those who have none. We now more than ever need dedicated and skilled personnel who are willing to go the extra mile.
In 2016, the United Nations Security Council unanimously adopted a resolution to condemn attacks against medical facilities, staff, and patients in conflict situations. And yet, the number of violent incidents keeps rising, reaching its peak in 2019, with 481 aid workers either killed, kidnapped, or wounded.