ADRA Europe marks World Refugee Sabbath with Art Contest Gala

Each year the Adventist community comes together to mark World Refugee Day with a special Sabbath program and activities. This year World Refugee Sabbath is on June 18, 2022.
World Refugee Sabbath is dedicated to opening our hearts to refugees across the world; where we honor and celebrate their resilience while learning, praying, and acting to assist them in their need.

We cannot look away from the global refugee crisis. Refugees are not statistics — but mothers, fathers, and children whose lives have been turned upside down by persecution, conflict, violence, or human rights violations.
We are witnessing the highest levels of displacement on record, so an understanding of the scale and global impact of the refugee crisis is important as we consider our response on a personal and global level.
While the word 'refugee' is not found in Scripture, God's heart for the foreigner, stranger, and sojourner is clear — as is His call for His followers to consider their needs and take action on their behalf.
"He defends the cause of the fatherless and the widow and loves the foreigner residing among you, giving them food and clothing. And you are to love those who are foreigners, for you yourselves were foreigners in Egypt." – Deuteronomy 10:18-19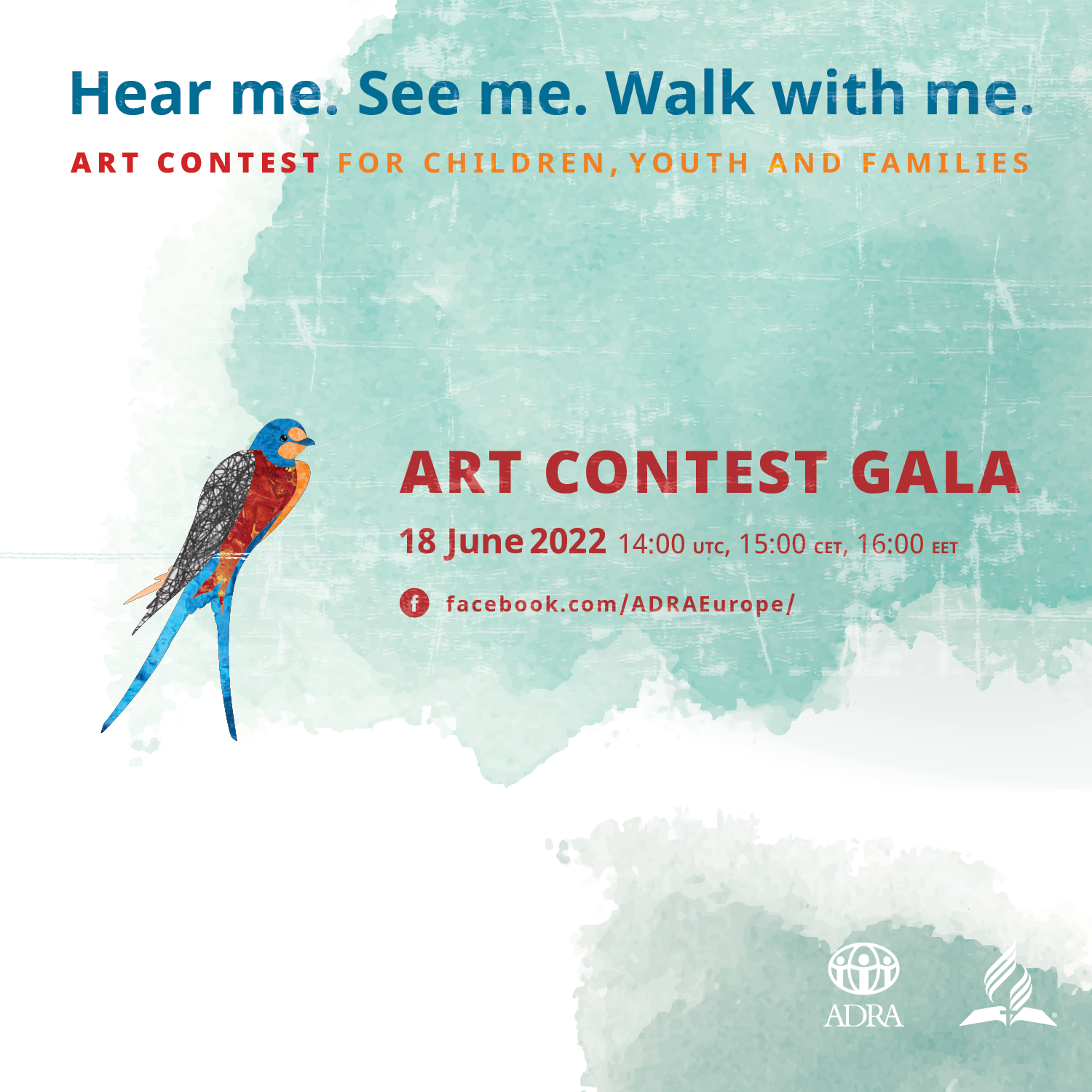 ADRA Europe's Art Contest Gala will showcase the artwork by children, youth, and family members ages 5 to 25 years, who explored their creativity to learn, understand and support people forced to flee their country. The online award ceremony will be streamed on June 18, 15:00 Brussels time (CEST)