On Monday 13 February, a week after an earthquake measuring 7.8 rocked the borders of south-eastern Turkiye and north-western Syria, the death toll in these two countries has risen to over 35,000. The disaster has affected the border region of Turkey / Syria that is home to millions of internally displaced and Syrian refugees.
Miriam Watt, from Australia, has worked for ADRA Syria since 2014. In a recent interview with SBS news, she reflected on how this disaster has devastated the region and impacted ADRA Syria's humanitarian work.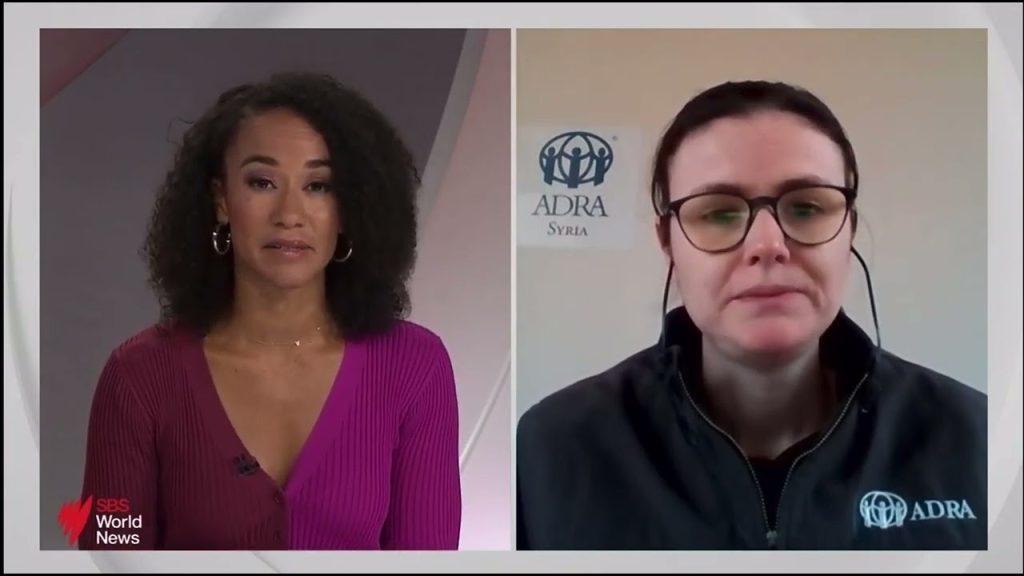 Under shock, people are in a loss for words about their most basic needs
When asked about their needs amid the deepening crisis and the lack of aid, Miriam commented that some of the people are so shocked by the devastation that they are unable to respond, while others need everything – food, mattresses, blankets – anything that can help their families get through the days ahead.
Impact of the civil conflict on the work of aid organizations
15 March 2023 will mark the 12-year anniversary of civil conflict in Syria. The impact of the conflict is hampering the efforts to get aid to those much-needed areas in the country where the situation is already so challenging for millions. She states that there are critical shortages of fuel, and harsh winter conditions. Buildings are completely flattened. The earthquake struck just after 4am in the morning while people were still at home. Whole families have passed away. In some instances, parents rescued their children only for them to perish. Their children are being cared for by relatives or neighbours.
Miriam has lived in the country for the past nine years and has seen many changes. However, this current earthquake has escalated the challenges of conflict. There are shortages of basic services and supplies. People are struggling to put food on their tables and support their families.
'The country was moving towards recovery,' she says. 'ADRA Syria was moving its resources into livelihoods to support families to rebuild their lives. But this earthquake has set us back to providing basic distribution for those in need'.
Support people in Syria and Turkey after the earthquake
Learn more about ADRAs current relief projects after the earthquake here and how you can support.
(Article written by Catherine Boldeau, ADRA UK, based on an interview of Miriam Watt with SBS news.)